DESCRIPTION
Enjoy your peace of mind, wherever you are.
Sensibo turns on the heat before you wake up in the winter. It cools your house down before you arrive in the summer. At home or on the go, it always makes sure the temperature (and humidity) is just right for you.
Compatible with any air conditioner or heat pump that has a wireless remote control
Easy to install
Free apps for Android, iOS and Web
7-day scheduling
Montiors temperature and relative humidity
Automatically turns on and off using the phone location
Amazon Echo and Google Home support
Easily share with all family members
Works with any voltage and power outlet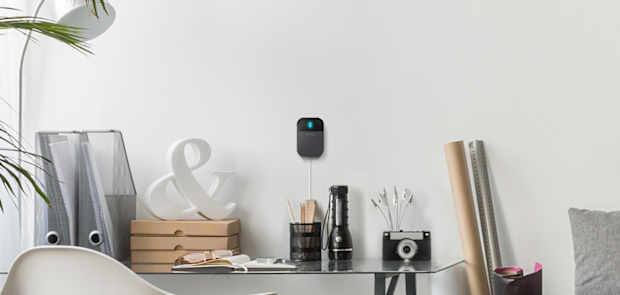 Control your air conditioner
Sensibo is the ultimate device to control your air conditioner and heat pump and make it smart. With Sensibo you will be able to control, monitor, automate and save energy. In one app you can control many devices, and share your devices with your family at home and colleagues in the office.