DESCRIPTION
Amp is an amazing portable theater experience speaker system that converts the latest 4 generations of iPads into a portable home theater. You feel like you are in your own theater space! Unlike Bluetooth speakers that are on the market, Amp places left and right channels back on each side of the screen to reproduce movies and all forms of TV streaming and video just like they were when recorded. No other separate Bluetooth speaker can achieve that.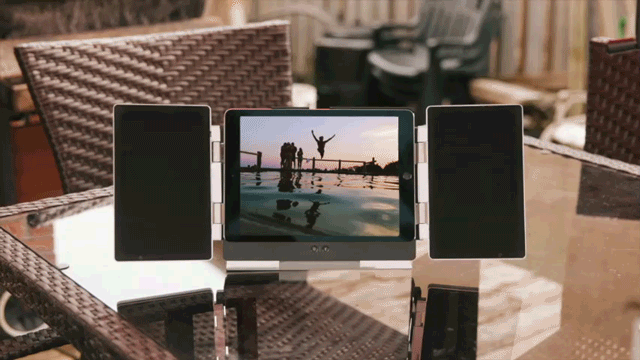 Full surface high-tech flat panel speakers magically produce volume 2x the volume of others and create rich room-filling audio wherever it goes as the first premium wireless iPadTM speaker case of its kind.
Designed with elegant materials like aluminum and microfiber fabric, the visual experience matches the audio, combined to produce amazing audio to share a movie, or music. And since it's a case too, there is no separate speaker to remember to lug around.