There's normally more than one contributing factor to a good night's sleep. If you have ever had a bad night's sleep from being too hot or cold or suffered from back pain from an unsupportive mattress, or even been woken up by a partner snoring, Balluga is for you.
Balluga creates your ideal sleeping conditions to provide you with your best night's sleep, every night. Balluga is the first truly smart bed that manages your total sleep experience in real-time, by monitoring your body's vital statistics and adjusting its firmness, support and temperature to match your chosen settings throughout the night.
Balluga's patented layers of air spring cells will ensure your bed remains as new and will not compress or sag over time. No more rolling into the middle dip of the bed, or hanging onto the sides of your mattress.
Balluga's design ethos will help to maintain your bedroom's ambiance by integrating all its technology within the bed to ensure it is invisible and silent during use.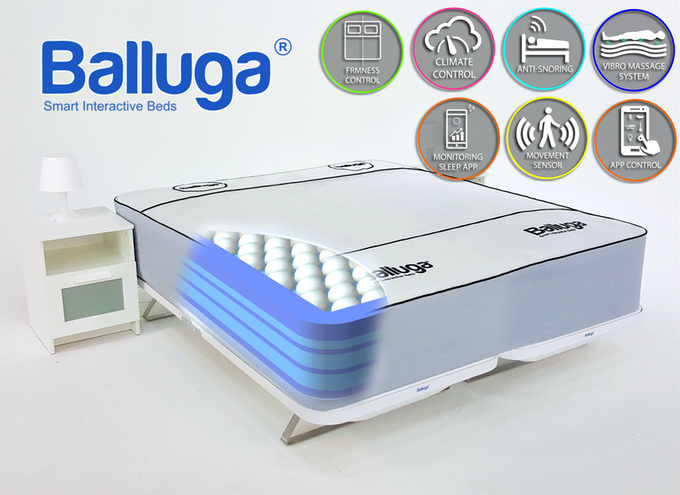 Balluga's active suspension system monitors the pressure that your body places in different zones of the mattress. The air pressure is automatically increased or decreased in each zone, to ensure that your body and spine are always correctly supported.
Our unique suspension allows you to sleep on your back, side or front with equal comfort by reducing pressure under the heaviest parts of your body while providing additional support to its lightest parts.
Balluga's individual air cells are soft enough not to restrict healthy blood circulation while providing firm support for your entire body. Our hybrid mattress design of air cells and supporting foam layers ensures that our mattresses look and feel like any high quality mattress while providing an advanced computer monitored and controlled suspension system.

Balluga's suspension allows you to alter the firmness of your mattress every time you use it. This feature is available to use independently for each side of our double mattresses.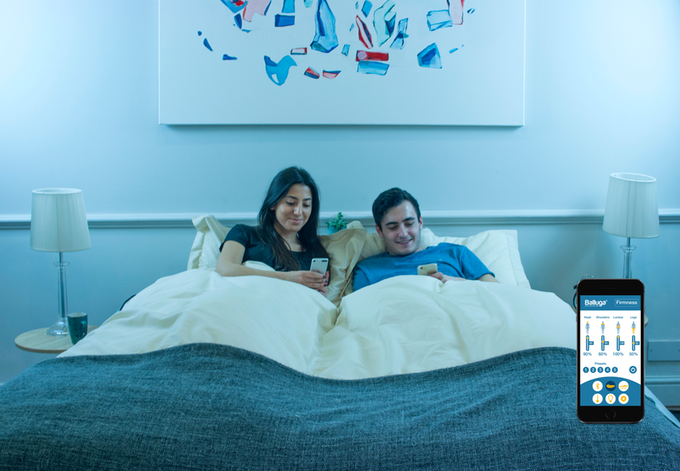 A steady stream of air will keep your body at its optimum temperature throughout the night. Individual temperature levels can be set for each side of the mattress so no more arguing with your partner about who might be hogging the sheets, or waking up to kick them off.
The cool side of the pillow has never felt so good!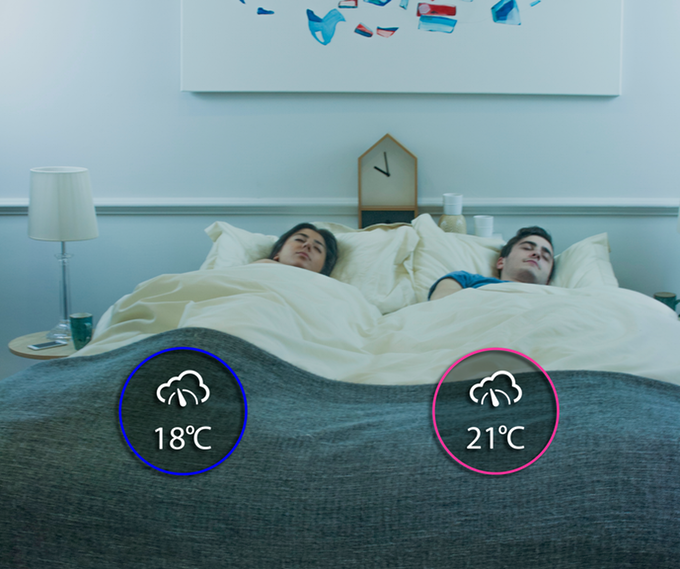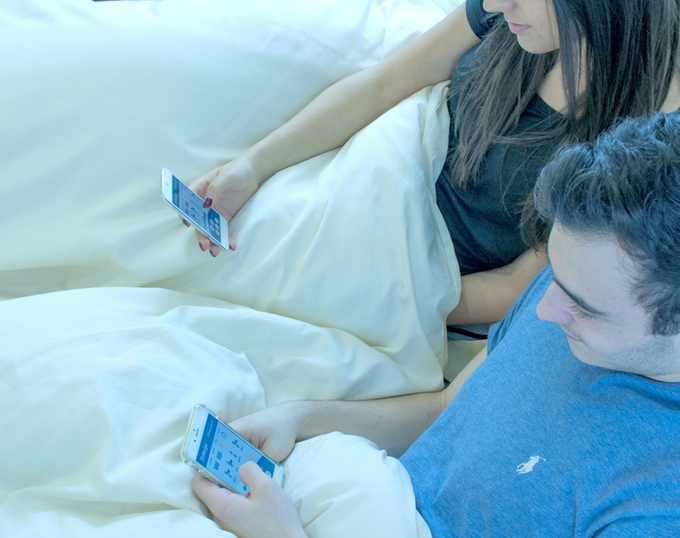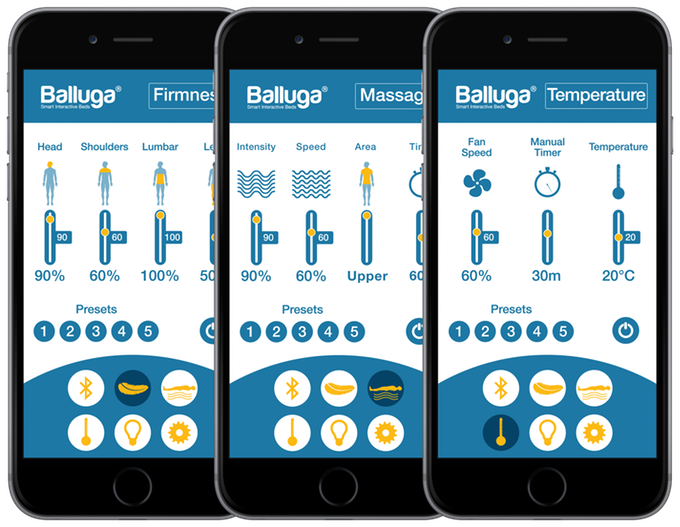 Balluga's real time sleep monitoring can help you relax and fall asleep faster and wake you up at a pre set time. By learning your sleep habits, it can help maximize the quality and depth of your sleep, as well as prevent any sleep interruptions over time.
All the vital statistics attained by Balluga bed can be integrated with other sleep apps on your smartphones, tablets and wearable devices. We're planning to work with a number of third party hardware developers to allow Balluga beds to interact in real time with other smart IOT home products like thermostats, lights, smoke alarms and locks.